Ani on Conan Thursday September 18th, 1997
---
If you missed it, Ani appeared on The Conan O'Brien Show at the above date. She performed "Gravel" (which can be found on Living in Clip) beautifully with help from mr. Andy Stochansky and mr. Jason Mercer.
---
what did she look like?
---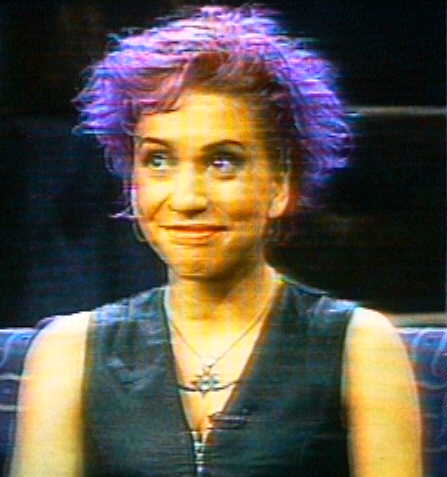 These pictures were scanned and taken from Bob's Site for photos from that night, check out his site! CLICK HERE
---
JUST TO LET YOU KNOW: HE HAS MORE THAN WHAT I HAVE HERE!! a LOT more!!
---
back to picture land